It is evident that online casinos took a shine to the cryptocurrency market in 2017, and thus in 2018, its popularity continues to gain steam. As it stands, the currency in question has yet to evolve into the main method of payment. However, taking into account its rising nature in the foreseeable future, cryptocurrencies are very likely to come to the fore and make fiat money bite the dust.
What is the buzz about?
Cryptocurrencies proved to be perfectly compatible with the money-related needs of both players and casinos. As such, we have witnessed a spike in crypto-adoption across a myriad of online casinos.
How cryptocurrencies are helpful when it comes to playing at an online casino?
Anonymity and Financial Freedom: Decentralization leaves no chance whatsoever for governments to interfere with cryptocurrency transactions. Thus, this kind of currency offers sheer independence. All transactions are made without one's personal information, and thus VPN users all over the world can make their payments at casinos. They are not geographically restricted and can deposit and withdraw funds from any place on the globe. Further to this, the absence of the third-party regulation of cryptocurrency contributes to its flexibility, meaning that players can transfer as many funds as they wish.
Tax-free: Third parties have no chance to identify transactions denominated in cryptocurrency, which translates into not paying any taxes. Although it is true for most countries, in some places you are obliged to pay a general income tax.
Transaction promptness: Cryptocurrencies significantly enhance money transaction processes, giving players an opportunity of an instant sending and getting funds at any time and any place. Naturally, this feature has a particularly great appeal for players.
Security: Players have complete control over their coins, being able to keep an eye on each and every transaction. In this way, cryptocurrency is protected against hacking – a persuasive edge over conventional banking. Furthermore, there is no centralized data in the blockchain technology to focus the attack on (like in banks), which leaves hackers rather puzzled.
No or extremely low fees: It's a real hassle for a player to pay high transaction fees. By paying with cryptocurrency, your transaction costs are kept very low, or sometimes you even end up making an absolutely free transaction.
Mobile Payments: Any mobile device is perfectly compatible with the use of cryptocurrencies. Players can take advantage of playing games wherever they are as long as they have internet access.
The Most Promising Cryptocurrencies in Gambling
When it comes to the choice of cryptocurrencies in the realm of online gambling, the number one option is Bitcoin. It can be explained not only by Bitcoin's successful pioneering the creation of digital cash but also by the fact that Bitcoin's digital counterparts absolutely failed to emulate its success in terms of monetary value.
Such great popularity of Bitcoin prompted the explosion of cryptocurrencies. They operate similarly, and thus their benefits are quite akin to those offered by Bitcoin. The point where the paths of Bitcoin and other cryptocurrencies sharply diverge is the price, which is obviously indicative of the leading role of the former. Therefore, it comes as no surprise that casinos around the world favor Bitcoin over several digital currencies.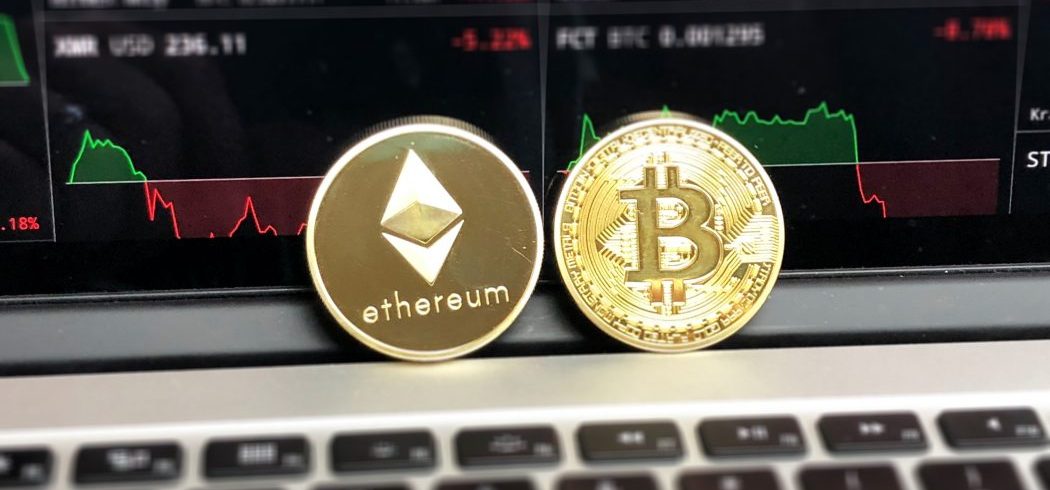 Bitcoin, however, is not the only option. More open-minded online casinos have opened their arms to the alternative digital currencies, and amongst the most preferred cryptos are Ethereum, Litecoin, Dash, ERC20 tokens.
Ethereum
Despite the leading position by Bitcoin (and it is forecast to jump up to a whopping $ 600,000 in price), analysts speak more and more of Ethereum that proves to show the biggest promise.
Its stability is unparalleled, its price is way less expensive. Based on the fact that you are not certain of your winning worth when playing with cryptocurrencies (the gambling mood increases twofold), stability and consistency are absolutely vital.
The privacy guarantee is outstanding. All existing cryptocurrencies are good at disguising a player's personal information. However, as far as anonymity is concerned, Ethereum does a first-class job. While a player who opts to deposit in Bitcoin will be prompted to provide a casino with his or her nickname, a gamer that plays with Ethereum will never need to give even that.
Transaction Promptness takes the cake. At the heart of Ethereum, likewise, for Bitcoin, there is a technology referred to as Blockchain. It contains data blocks, and the mechanics of transaction of the currencies in question involves filling up space in a block. Bitcoin processes a block within approximately 10 minutes, while Ethereum does it only for 12 seconds. So, with Ethereum a breakneck speed of a player's deposits and withdrawals is guaranteed!
Fee rates vary. Players who transact with Ethereum will have to pay a small fee (also well-known as "gas") to cover the expenses of Blockchain maintenance. Unlike paying a standard price for Bitcoin transactions, Ethereum will cost you a certain sum, depending on how much data is allocated and the processing complexity. The majority of players, making moderate-sized bets, will find it very convenient, whereas high rollers may be rather annoyed.
Litecoin
Litecoin is regarded as the third biggest or "silver" (compared to the"gold" of Bitcoin) digital currency, following close on the heels of both Bitcoin and Ethereum. It was intended to deal with the flaws and challenges encountered by the cryptocurrency world.
Litecoin offers an obvious advantage when it comes to the speed of transactions. With Bitcoin, it takes as long as 10 minutes to confirm a block (block time is defined as the time taken to mine a block), whereas, with Litecoin, it's only 2,5 minutes. This translates into a shorter time of depositing and withdrawing funds at a Litecoin casino.
Another edge of Litecoin is that it lends itself to an easier mining process – the creation of new coins. For the new blocks to be created on the blockchain, highly sophisticated algorithms are run by computers. And Bitcoin trading prompted the so-called "arms race" as a staggering quantity of processing power was put into making coins faster.
An algorithm, being referred to as a script, is the foundation of Litecoin mining as compared to Bitcoin's SHA256. It makes the Litecoins mining process much simpler, making it possible to use a regular PC to create coins.
However, as far as paying the fees is concerned, Litecoin slightly disappoints, as you will have to pay a little more than when you transfer Bitcoin. For instance, it is 0,02 LTC per Litecoin transaction, while a transaction using a Bitcoin costs only 0.0001 BTC.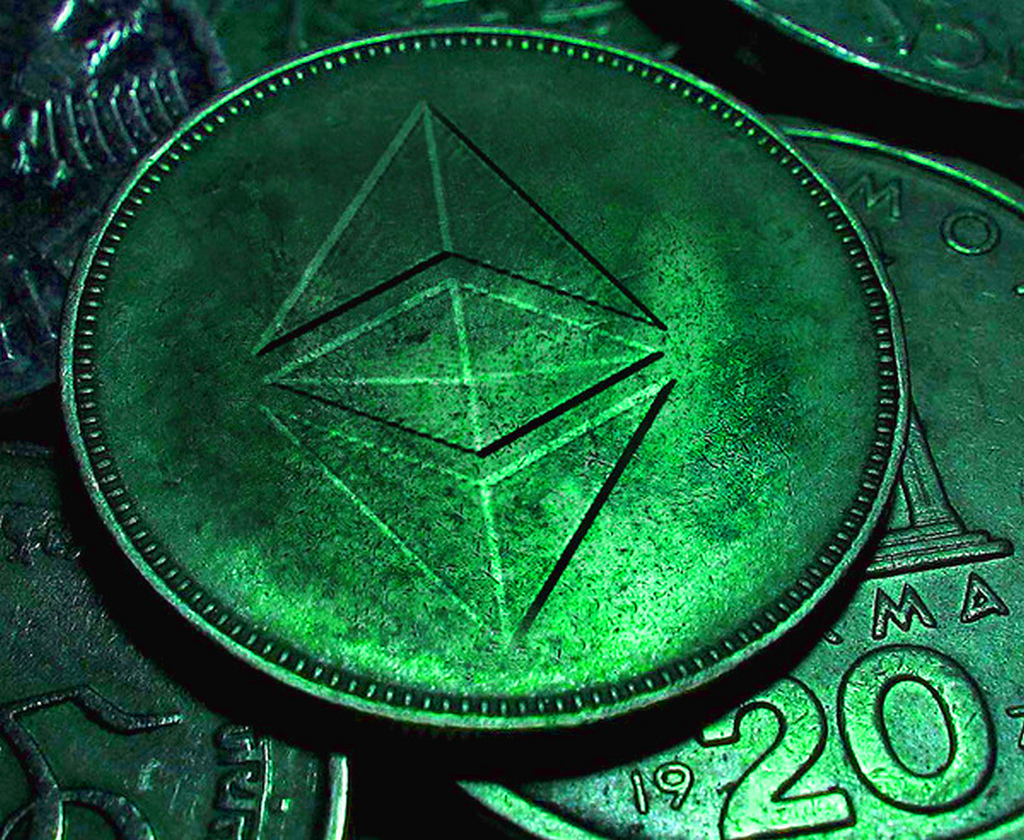 As you can see, all the aforementioned cryptocurrencies have a lot to offer to players who strive to get the most from the games in online casinos. The choice should be based on the individual preferences which are bound to be met by one of the cryptos listed above.
How to Choose a Secure Cryptocurrency Casino
Last but not least, the cryptocurrency world of gambling became a breeding ground for scammers. That is why you should opt for a very secure casino. You will also want to see positive reviews on some of the independent gaming platforms about such casinos.
WildTornado Casino invites you to take advantage of an ample choice of Bitcoin games. WildTornado perfectly meets all the safety requirements, as operates under the license of Curacao, which guarantees the absolute security of your coins, as well as the smoothest and most entertaining playtime! Moreover, it is recognized as a trusted online casino by AskGamblers, the most renowned online casino authority in the gambling arena.