There is a wide variety of table games at casinos, and each game has its idiosyncrasies and attractions. Today we are determined to walk you through the most played online table games. The list includes some of the more conventional titles that are proven sources of most vivid gambling entertainment.
Here we go!
Blackjack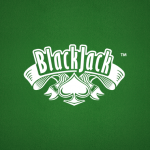 We are kicking off our list with the most popular and enjoyed online casino table game – Blackjack, a most likely offered by each and every decent gambling platform. Such ubiquitousness comes as no surprise as people around the world learn the ropes of Blackjack by word of mouth. You can find loads of variants of the game in question, the rules and strategies will differ slightly.
Thus, if you feel a particular blackjack game does not really work for you, you have the freedom and choice to select another, see your needs and wishes accommodated, mood elated, and perhaps even your pockets filled with some winnings. If you want to play Blackjack online, all you need is to explore WildTornado's comprehensive Blackjack game collection! It is also worth noting that at our website Blackjack games by NetEnt can be played with live dealers.
Roulette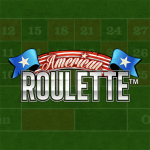 Commonly, most players play either a European or American version of Roulette. The former features 37 divisions on the wheel, whereas the latter has 38 (containing an extra 00 division), which makes European Roulette more attractive financially. Playing roulette seems to be just a piece of cake.
You settle on the numbers, you wager and of course, you are in suspense while the wheel rotates. So, naturally, it is a lot about lady Luck, but, on the other hand, your betting strategy can determine the size of winning. WildTornado can certainly boast its stellar collection of roulette games (as many as 9 titles), which satisfies all the different tastes and preferences. Moreover, at our website, gamers can play multiple versions of NetEnt's Roulette that come as live dealer casino options.
Baccarat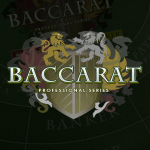 People tend to refer to Baccarat is a game for the wealthy. Such an image can be associated with brick-and-mortar casinos and the famous James Bond series, however, in the digital gambling world it is not true. At online casinos, players can opt to bet smaller or bigger amounts, but the game itself is not such a big thing. Furthermore, as soon as a player puts his or her finger on the rules of a third card, the game is played smoothly.
Casinos, as a rule, feature a couple of variants of Baccarat. As such, WildTornado has summoned multiple renowned providers of Baccarat to provide you with a great selection in choice to guarantee that you can find your favorite version in our Baccarat game list.
Caribbean Stud Poker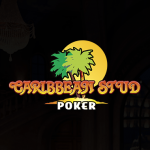 The 80s produced one of the most adored games in the gambling industry – Caribbean Stud Poker, and throughout more than three decades players are being drawn to the game like moths to a flame. Such great popularity can be explained by a couple of reasons. Firstly, the rules are straightforward, and thus the game is easy to play.
Secondly, as a rule, this type of poker variation involves progressive jackpots giving players a great opportunity to scoop formidable prizes. Yet another appealing feature is a rather low house edge. Overall, the tasty cocktail of 5-card stud, blackjack, and draw poker adds up to a live, highly entertaining playtime with huge winning potential. WildTornado is delighted to indulge your poker ardor with 1×2 Gaming's first-class production of Caribbean Stud. Play Caribbean Stud Poker online and find all your game aspirations fulfilled to the fullest!
Sic Bo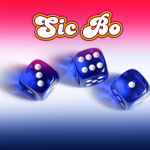 The Asian world did not fail to do its bit for the gambling world with the invention of Sic Bo (otherwise known as Small Big) – a 3-dice table game. The title can be found across all of the respected online casinos. The Player's target here is to guess the combinations produced by a single roll of dice. And if we compare Sic Bo with a more popular table entertainer such as Craps, the rules of the former are much easier to grasp which spares you the bother of learning Crap's various combinations regarding the dice and the table.
Furthermore, unlike Crap's two dice, Sic Bo's three dice give way to more opportunities as far as combinations are concerned. So if you take the time to get acquainted with the game, you are likely to reap good rewards. And the game is certainly worth playing at WildTornado, where 1×2 Gaming's Sic Bo makes players return again and again to get their fair dose of fun and winnings!
Pai Gow Poker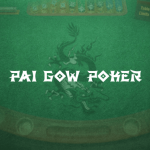 Pai Gow Poker is yet another title in the realm of table entertainment that sprang from a Chinese domino game Pai Gow and is present at most online casinos. To put it simply, the target of the game is to reach two poker hands – a 5-card and a 2-card hand. A player will emerge victorious if their poker hands (two) trump the poker hands (same two) of the dealer.
There will be a push in case only one of the two cards is a winning card. The chances of beating one hand are really high which makes Pai Gow Poker a low-risk game. It is considered a nice and relaxed game, and is easy to learn, especially if you are well familiar with poker. WildTornado invites players to enjoy and benefit from playing either BetSoft's or Play'nGo's fascinating Pai Gow Poker games.
Red Dog Poker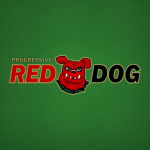 The explosion of online casinos greatly contributed to the popularity of yet another grand table game Red Dog Poker – a rather entertaining variation of acey-deucey. The game revolves around drawing three cards, where the third card value is supposed to be right between the value of the first and the second one.
The rules are quite straightforward, and the outcome is mainly based on chance leaving very little room for the strategy. Players love the game due to its dynamism, simplicity, and great winning odds. WildTornado invites gamers to play the two variants of Red Dog Poker provided by BetSoft and NetEnt.
Texas Hold'em Poker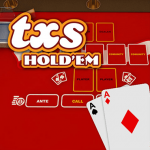 Texas Hold'em poker is the game that undoubtedly drowns in the ocean of demand and passion, and thus is present across each and every respectable online casino portfolio. In a nutshell, the point of the game is to form the highest winning hand with the help of 2 faces down (or "hole") and 5 face-up cards.
The game is a deadly mixture of thrill and aggression. While players can easily put their fingers on the rules of the game in question, it takes a whole lot of practice to master it. Gamers can play the best Texas Hold'em poker games at WildTornado online, where Bgaming and 1×2 Gaming ensure the most thrilling playtime.
Craps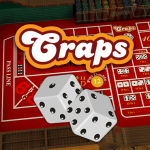 Last but not least, Craps is the table game that is undoubtedly worth the attention of each thrill-seeking player. As we have already mentioned in the section comparing it to a similar table game such as Sic Bo, the game is all about guessing the numbers produced by the dice.
The game includes numerous and confusing rules, as well as many strategic steps, however, getting hold of the pass line bet will mean that you are ready to start. In case you are interested in playing Craps online, WildTornado's table games collection features two thrilling variations of Craps produced by Microgaming and 1×2 Gaming wizards, and each of them offering a whole lot for Craps-inspired gamers.